47 in 24 series: Jersey Shore Wildcats
AUGUST 23, 2017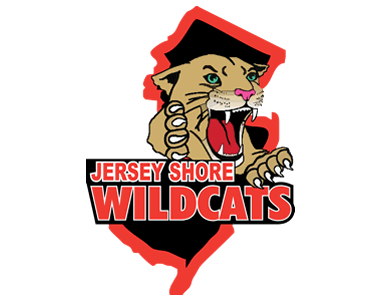 The 47 in 24 series will feature an in-depth look into all 47 teams in the NA3HL for the 2017-18 season, with new teams being highlighted daily, leading all the way up until the start of the regular season. 47 in 24 goes in-depth into each NA3HL team and will include interviews with all 47 head coaches in the NA3HL, as they provide fans with their expectations and outlook for the 2017-18 season, including taking a look at their potential roster and their strengths as a team for the upcoming season. It will also take a look back on the 2016-17 season and how each team fared and what they accomplished.  Best of all, 47 in 24 will provide the fans of the NA3HL with an inside look at their favorite team and what to expect. 
Jersey Shore Wildcats
2016-17 Record: 26-20-1, 53 pts. (2nd in Northeast Division)
2017 Playoffs: Lost in Northeast Division Finals to the Binghamton Junior Senators, 2 games to 0
Head Coach: Paul MacLean
2017-18 Division: Northeast
Last season was the first in the NA3HL after moving from the NA3EHL for the Jersey Shore Wildcats, who finished 26-20-1 and fell just short of making it to the Silver Cup Championship. The Wildcats gave Binghamton their only loss of regular season, but fell to them in the Northeast Division Finals.
Director of Hockey Operations Eric Brule considers last season a success and was proud of the way his team developed and found a way to be competitive. "We learned with hard work and good structure that you can be a competitive and have a successful season even if you have a brand new coach and team," said Brule.
This season will be no different with a recent hire of new head coach Paul MacLean.  MacLean comes to the Wildcats with 15 years of coaching under his belt including head coaching at the Canadian Tier II level in the SIJHL and the GOJHL. MacLean is excited about the opportunity and appreciates the great progress the NA3HL has made the last several years.
Some of the progress the NA3HL has had in this last several years are the advancement of players being noticed at league-wide events. Brule appreciates the league-wide events like the Showcase, Top Prospects, and the Silver Cup to gain his players more exposure. "Our staff and players are very excited about being a part of the events. Moving players and coaches to the next level is what it's all about."
Moving players to the next level is one Brule's top priorities and does whatever he can to make sure the players get any opportunity to advance. "On top of being on the ice twice daily to help the development of a player, we have weekly one on one meetings with our players to go over various things to help their advancement," said Brule.